From the director's desk...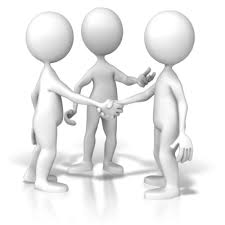 We have primarily been involved in Engineering and CAD training. We understand that the advance of engineering and technology is a prerequisite for development. We believe in making the track record for 'Training For the Future'. Our wide range of domain experience paired with our customized delivery strategy responds to every need by offering individual, tailor-made training and not just packaged products.
CAD-Brain realizes that in today's era the quest for professional excellence will not solely be assuaged by technical know-how or functional knowledge. The importance of soft skills cannot be over-emphasized in an age where so much significance is assigned to Interpersonal and Communication Skills. It thus goes without saying that if you don't have the necessary soft skills to go with your other qualifications; you might not be able to make it up the corporate ladder easily.
CAD-Brain endeavors to equip professionals with complete skills to propel their career & lives towards excellence. These skills will not only enhance their professional lives but will also energize their personal lives. The outcome will be competent professionals who are dynamic in their profession and charismatic in their social milieu.
We employ scientific development techniques which warrant a positive turnaround in the approach of the learner.
Our company is registered as per Section 65 of the Finance Act, 1994 with the Central Excise department under the Ministry of Finance India.